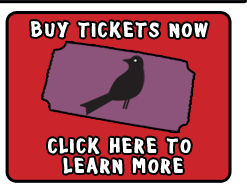 Want to help make Hullabaloo a success?
We need volunteers in all kinds of various departments of the festival such as the information booth, flyer distribution, the VIP area, some sponsorship areas, vendor relations, clean up, and festival décor.
Learn more and sign up today!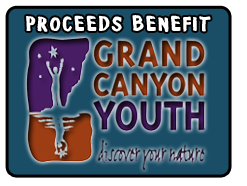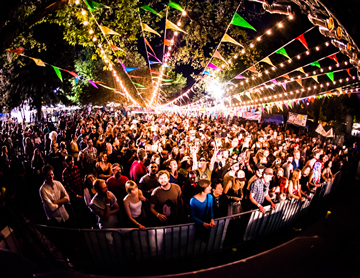 Flagstaff Hullabaloo is Northern Arizona's favorite community festival featuring two stages of live entertainment, a bike parade, a costume contest, circus performers, giant puppets, a huge kids area, a Vendor Village, a VIP section, local microbrews, and great local foods. Hullabaloo has been voted "Best Annual Event" five times! Hullabaloo has raised over $65,000 for local non-profits since our inception.
This Year's Schedule:

Saturday June 4
9am Bike Parade Stages City Hall Solar Lot
9:30am Bike Parade Departs City Hall Solar Lot
10:00am Gate Open
10:30-11:30am Viola & The Brakemen Main Stage
11:30-Noon Suzuki Strings Sunnyside Stage
Noon-1:15pm Jimmy Carr & The Awkward Moments Main Stage
1:15-1:45 Circus Bacchus Sunnyside Stage
1:45-3 Yin Yang & Zen Some Main Stage
2pm Mini Kids Parade Puppet Tent
3-3:30 Kissidugu Sunnyside Stage
3:30 Kids Costume Contest Main Stage
3:35-4:45 Vox Urbana Main Stage
4:15 Kids Parade Puppet Tent
4:45-5:10 Circus Bacchus Sunnyside Stage
5:10 Adult Costume Contest Main Stage
5:15-6:45 Wes Williams Band Main Stage
6:45-7:15 Boom Box Bros Sunnyside Stage
7:15-8:45 Calexico Main Stage

Sunday June 5
11am Gate Open
11am-Noon Random Impulse Taiko Sunnyside Stage
Noon-1pm Le Trebuchet Main Stage
1-1:15 Al Rakasaat Sunnyside Stage
1:15-2:15 The Watters (formerly The Oak Creek Band) Main Stage
1:30 Mini Kids Parade Puppet Tent
2:15-2:40 Circus Bacchus Sunnyside Stage
2:40 Kids Costume Contest Main Stage
2:45-4 Muskellunge Main Stage
3pm Kids Parade Puppet Tent
4-4:25 Circus Bacchus Sunnyside Stage
4:25 Adult Costume Contest Main Stage
4:30-6pm Spafford Main Stage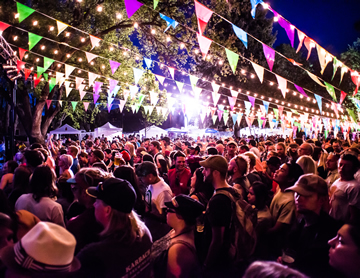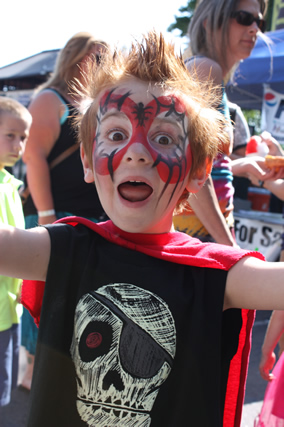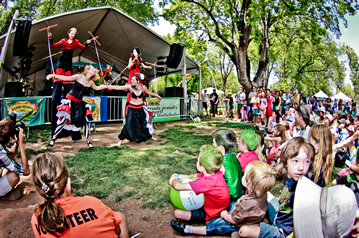 View Photos at our new
Photo Gallery Page